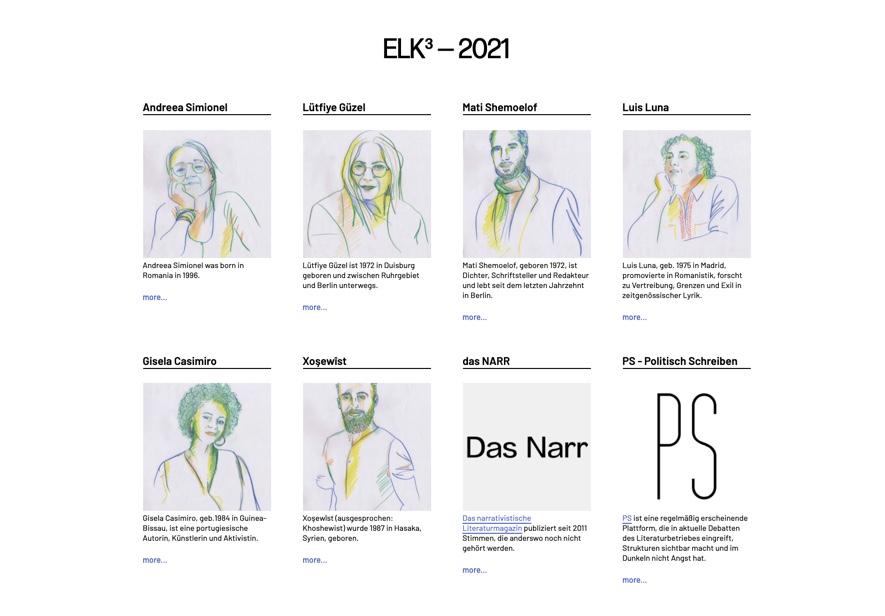 O

pening of European Literature Fest by Xoşewîst
European Literature Festival Cologne-Kalk
The ELK is a joint project of Integrationshaus e.V., parasitenpresse, KLiteratur and KUNTS e.V. Through literature it works on the utopia of a common Europe full of exchange instead of isolation. It brings international literature in its diversity and polyphony to Cologne. Since 2019, it has been held annually on the first weekend of September in Kalk.
The ELK program consists of multilingual readings and talks with European authors and various literary projects, there are workshops for professional writers and young people, live music, exhibitions, party and much more. All this adds up to a 3-day open-air festival on Ottmar-Pohl-Platz.
The ELK stands for openness, dialogue and innovative art education. Without airs and graces and without admission, the ELK is a literature and culture festival for everyone and, together with the visitors, becomes a large living room in which literature breaks down barriers and makes the European idea audible, visible and tangible. It is accompanied by an annually growing international literature network.