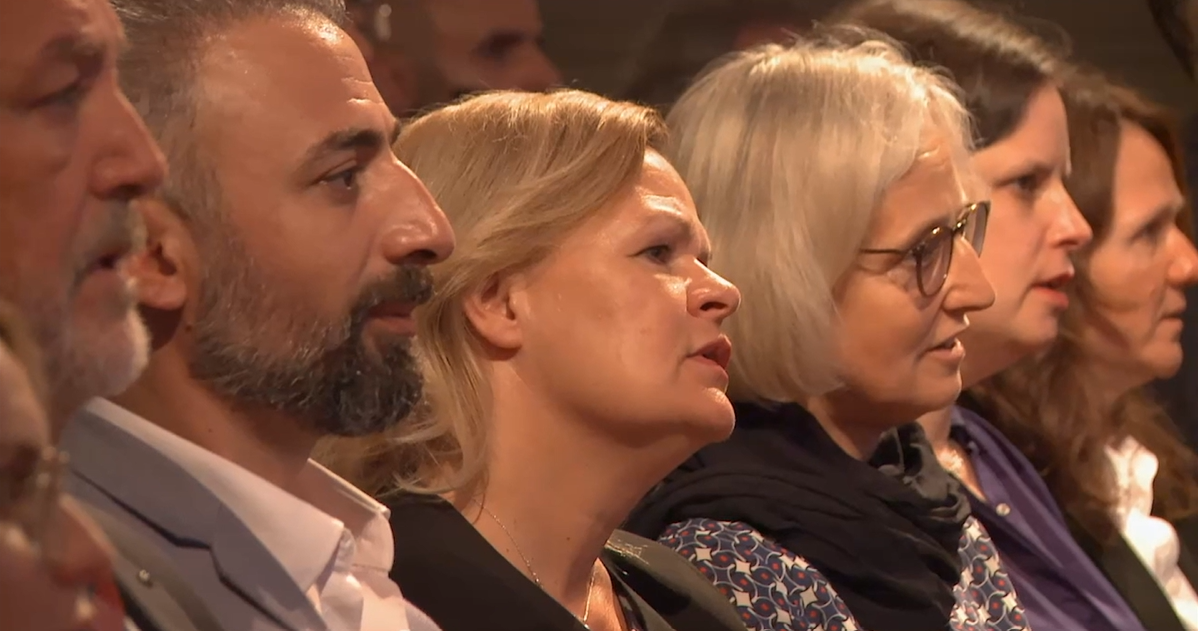 I was honored to be invited by the German Federal Government to present a speech at the German Memorial Day for Refugees and Forced Displacement on 20.June.2023 in Berlin.
On Tuesday, June 20, 2023, the German government commemorated the Day of Remembrance for the Victims of Refugees and Forced Displacement (Gedenktag für die Opfer von Flucht und Vertreibung 2023) for the ninth time with a memorial hour in Berlin.
With this day of remembrance, the refugees and victims of forced displacement worldwide and in particular the German displaced persons have been commemorated annually on June 20 since 2015.
The German Federal Ministry of Interior has invited Abdulaziz Ramadan (Xoşewîst), the founder and CEO of DOZ e.V. to give a 10 minutes speech in this day in Berlin.
After a welcome by the Federal Minister of the Interior and Home Affairs, Nancy Faeser, there followed a reading by the author Christiane Hoffmann and an experience report by Abdulaziz Ramadan (Xoşewîst), author, founder & managing director of DOZ e. V.. The President of the Federation of Forced Displaced People, Dr. Bernd Fabritius, gave the closing speech.
My speech with English subtitles:
See full event on the website of the German Federal Government here: